Click on image or product links for additional information, current pricing and to place an order.
Offered a selection of real estate forms that should suit your specific business needs.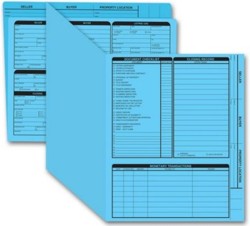 Stay organized! Real Estate listing folders with preprinted headings keep track of showings, advertising and more. Plus, you get a handy closing checklist!
Keep documents safe! Plenty of room inside to hold important paperwork.
Stay organized! Color-coded dots (included) make it easy to organize listings.
Durable! Made of sturdy card stock.