Cafe Witko Product & Information Page
ENRICHED COFFEE, TEA and COCOA
is the vehicle... a 'healthier' body the goal!

Start your own coffee business
with a little more than a cup a day.
What's one thing that most people need
and crave when they wake up in the morning?
It's the most consumed beverage other than water,
and the second most traded product in the world!

Interested in the product or the business opportunity?
Let us know, and we'll help you to get started!
We're here to help if you need support.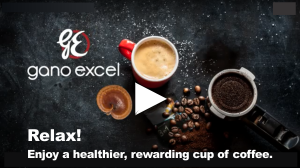 Click on video to discover the difference!
PREMIUM BRAZILIAN ARABICA COFFEE ENRICHED
with "The King of Herbs" Ganoderma Lucidum.

154 Antioxidants and 200 Phytonutrients

Click here for product information and pricing
---
Ganoderma Lucidum the key ingredient in Gano Excel
products have a positive impact on health! Regularly
and proactively ingesting the Smart Mushroom can help
achieve positive balance within the body. This allows
for optimum performance and prepares the body
to deal with stress.

The positive benefits include:

Support of the immune system
Clearer skin
Increase in stamina
Improves Energy
Mental alertness
Supported circulation
More energy and vigor
Supported quality of sleep
Improved mood
and more...

---

LOW CAFFEINE • LOW ACIDITY • PH BALANCED

---

Acquire a taste for a "HEALTHIER" cup of coffee?




Purchase Gano Excel products at wholesale prices?




Take advantage of the Gano Excel business opportunity?




Call our business phone toll free (800) 801-3674
or email us... we welcome the opportunity to help!




ORDER ONLINE - Cafe Witko's order on-line website





Cafe Witko- General Information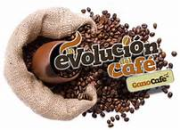 Click on image for
ordering and
product information.
---
BROWSE
Product Section
of Website




Benefits of
Ganoderma Lucidum
how it relates
to your body.
---
A STEP FURTHER
CAN BE
REWARDING!




---
FOOD FOR
THOUGHT